SILASIL ENERGY.G - Combination product for protein-rich, low-sugar crops with high moisture content - for biogas and animal feed

SILASIL ENERGY.G is a combination of pure homofermentative lactic acid bacteria for silaging protein-rich, low-sugar energy crops with high moisture content for biogas and livestock production.
Use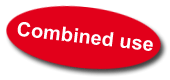 1 g powder in 0.25 – 2.0 l water/t silage
Grass, clover grass, forage rye, lucernes, catch crops with 20-35 % DM

Biogas and livestock production
How SILASIL ENERGY.G works

SILASIL ENERGY.G prevents high ammonium concentrations
During the silaging of protein-rich, low-sugar plants with high moisture content, increased butyric acid and ammonium levels, which can lead to energy losses in storage.
Less damaging butyric acid in favour of a high lactic acid content
SILASIL ENERGY.G controls the silaging process with its special lactic acid bacteria, producing a specific fermentation acid pattern with a strong lactic acid note.
The result
Protects the energy in the silo
The special fermentation acid pattern reduces the risk of anaerobic instability due to Clostridia and the formation of process-inhibiting substances like ammonia and mycotoxins. Thus, the energy and nutrients in the silage are optimally protected.
Your advantage
SILASIL ENERGY.G reduces the energy losses during storage. The achieved substrate hygiene is the basis for successful animal nutrition and an undisturbed biogas process.
>>>>>>>>>>>>
More information